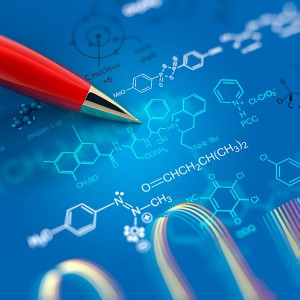 More advancements in medicine have been made in the past fifty years than ever before in history.  Clinical Research Trials is paving the way for effective and encompassing clinical trials.
CRT is dedicated to conducting all Phases of clinical trials to develop potential new and sophisticated drugs and procedures to fight different types of diseases, ranging from COPD to many types and stages of cancer.
When most people hear the phrase "clinical research," they envision a large laboratory with scientists and chemists mixing different chemicals together to create super potions.  However, there is a more human side to clinical research, where practitioners and staff help cultivate industry-leading research by offering participants access to potential new treatments.
This is where CRT steps in.
CRT aims to improve the lives of participants through new research. We offer innovative clinical studies to participants and help them navigate through the process while maintaining a comfortable environment.  Participants do not have to be a patient of a related medical practice in order to be eligible for the clinical trials that we offer.  Rather, all are welcome to inquire and participate in a clinical trial if they fit within the required protocol criteria.
---
Coming Soon
GABRAIL CANCER CENTER RESEARCH LLC ("GCCR") – Announced today its plan to open a
Phase 1 Unit for healthy volunteers.
Canton, Ohio, February 2019 – GABRAIL CANCER CENTER RESEARCH LLC ("GCCR") announced
today its plan to open a Phase 1 clinical research unit for healthy volunteers. GCCR is building on its success
in clinical research by opening the six-bed facility. The unit will be integrated with its already-existing 30 chair
outpatient clinic and research facility. GCCR said the plans are underway and the unit will be open in
mid-March.
The site's facilities include pharmacy and drug storage, an on-site clinical laboratory and EKG systems. The
center is paperless, using a customized electronic medical record system with bi-directional interfaces to
their clinical lab. It also has an on-site retail pharmacy and radiology center. The research center has
conducted more than 200 Phase I studies and more than 500 Phase II-IV oncology studies.
"Our experienced staff provides expert delivery of services to safely and efficiently manage early-phase
studies including; first-in-human, proof of concept, maximum tolerated dose studies (MTD), food-effect
pharmacokinetics & pharmacodynamics studies, drug-drug interaction (DDI), bioequivalence, biosimilar,
bone-marrow harvest, skin biopsies, and specific patient populations," said Carrie Smith R.N., Chief Operations
Officer.
The current expansion announced is a reaction to the needs expressed by the biotech and pharmaceutical
industries requiring additional bed capacity with overnight observation, and frequent blood and body fluid
sample collections. There is an increasing demand for such services and GCCR is well positioned to meet
such needs, considering the vast experience the center has had over the last two decades, complimented with
a cadre of clinical and support staff. What makes the center unique is that the clinical research coordinators,
data management specialists, and other research staff work alongside the rest of the care team every day.
"Our philosophy is prompt, accurate, accountable and cost-effective services. GCCR has gained national
recognition in efficient execution of contracts followed by efficient completion of the projects. Time is of the
essence for new drug developers, accelerating the early stages of drug development translates into shorter
time for the drug to get to market," said Nash Gabrail M.D., Medical Director and CEO of the center.
GCCR is fortunate to have seven colleges and universities within a twenty-mile radius in Stark County and
the surrounding areas. This is a great resource for healthy volunteers of all ethnic and racial backgrounds,
since this region's ethnic mix is a mirror image of the ethnic distribution of the United States.
GCCR is excited about this expansion and look forward to working with the biotech and pharmaceutical
companies even more closely.
To see more about our Phase 1 Unit click here
To see currently enrolling healthy trials click here
---
Interested in participating in a healthy study?
CLICK HERE for more information