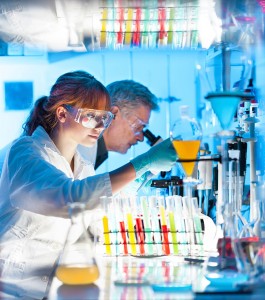 Gabrail Cancer Center Research LLC was founded by Nashat Y. Gabrail, M.D. in conjunction with his oncology medical practice.  To date, GCCR has been involved in hundreds of clinical research trials for new cancer treatment drugs and procedures since its inception over a decade ago.   Dr. Gabrail has become a leading expert in oncology clinical trials.
Dr. Gabrail does not operate GCCR alone, though.  GCCR is staffed by a robust group of individuals that includes experts in data management, study coordination, pharmacy services, and regulatory affairs.  GCCR has become the most sought after community oncology research program by sponsors and CROs, acting as a testament to GCCR's ethical and patient-focused research procedures.  In fact, GCCR has all but perfected the start-up and recruitment process for clinical studies. GCCR is the first site to open in 90% of the studies we are involved with and enrolls the first patient in 80% of the studies as well.
If you have cancer and are interested in finding out if we have a clinical trial for you please call us at (330)492-3345 X 208 or email us at  research@gabrailcancercenter.com or you can find a comprehensive list at the Gabrail Cancer Center website.